Keynote Speakers
Assoc Prof. Wei Wei (IEEE Senior Member)
Xi'an University of Technology, China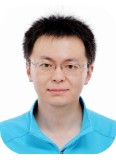 Biography: Dr. Wei Wei is an associate professor of School of Computer Science and Engineering,Xi'an University of Technology, Xi'an 710048, China. He is a senior member of IEEE, CCF. He received his Ph.D. and M.S. degrees from Xi'an Jiaotong University in 2011 and 2005, respectively. He ran many funded research projects as principal investigator and technical members. His research interest is in the area of wireless networks, wireless sensor networks Application, Image Processing, Mobile Computing, Distributed Computing, and Pervasive Computing, Internet of Things, Sensor Data Clouds, etc. He has published around one hundred research papers in international conferences and journals. He is an editorial board member of FGCS, IEEE Access, AHSWN, IEICE, KSII, etc. He is a TPC member of many conferences and regular reviewer of IEEE TPDS, TVT, TIP, TMC, TWC, JNCA and many other Elsevier journals.

Title: Based on IoTs Parking Navigation with Continuous Information Potential Field research
Abstract: As Internet of Things(Iots) are increasingly being deployed in some important applications, it becomes imperative that we consider application requirements in in-network processes. We intend to use a WSN to aid information querying and navigation within a dynamic and real-time environment. We propose a novel method that relies on the heat diffusion equation to finish the navigation process conveniently and easily. From the perspective of theoretical analysis, our proposed work holds the lower constraint condition. We use multiple scales to reach the goal of accurate navigation. We present a multi-scale gradient descent method to satisfy users'requirements in WSNs. Formula derivations and simulations show that the method is accurately and efficiently able to solve typical sensor network configuration information navigation problems. Simultaneously, the structure of heat diffusion equation allows more flexibility and adaptability in searching algorithm designs.
Prof. Dr. Arun Balodi
Visvesvaraya Technological University, Karnataka/Electronics and Communication Engineering, India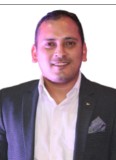 Biography: Dr Arun Balodi, Senior Member IEEE, Fellow IETE, Life Member ISTE is currently working as Professor & Head at Atria Institute of Technology in Bangalore, India. Dr Arun bestowed with PhD, Electrical Engineering, Indian Institute of Technology, Roorkee, India, 2018, M. Tech., Digital Signal Processing, Govind Ballabh Pant Engineering College, Pauri, India, 2010, and B.Tech. in Electronics and Communication Engineering, Uttar Pradesh Technical University, Lucknow, India, 2005. He was awarded Gold Medal in M. Tech., and the Academic Excellence award in the year 2010 and 2011. His research area in Biomedical Signal and Image Processing, Artificial Intelligence. Dr Arun has more than 14 years of teaching and research experience in the various institutions in India, which include Shobhit Institute of Engineering and Technology, Gangoh, Saharanpur, Shivalik College of Engineering, Dehradun, National Institute of Technology, Delhi, and presently, Atria Institute of Technology, Bangalore, India. Dr Arun also received MHRD scholarships during the research work at IIT Roorkee. His research area is Digital Signal and Image Processing, Medical Image Analysis, Machine Learning and Pattern Recognition. He has published more than 14 papers in peer-reviewed journals and international conferences. He is an active researcher and reviewer for various indexed Journals and Conferences and given various technical talks. He has actively participated in more than 22 FDPs and more than 100 webinars and conducted workshops in the domain of Signal and Image Processing. He is currently advising IEEE Student Branch at Atria Institute of Technology, Bangalore, for the IEEE Bangalore Section.
Research Area: Digital Signal and Image Processing, Biomedical Signal Processing.
Title: Artificial Intelligence in Medical Domain: Boon or Bane
Abstract: Artificial intelligence (AI) rapidly dominates the health service framework. It eliminates the manual health system into programmed, in which people lead the normal works/assignments in clinical practice to the administration of patients and clinical assets. The technical challenges of digitizing health services present new issues when developers make AI systems to complete assignments. AI offers the potential for an enormous improvement in understanding consideration and a decrease in medical services costs. The rising population is supposed to have the option to support the interest in health services. The health services area needs creative answers for figure out how to be more viable and productive without over-the-top consumption. This is where innovation comes in for the arrangements. Fast improvements in innovation, particularly in the fields of AI and mechanical technology, can help the supplement of the medical services industry.
This session aimed to find out the opportunity of artificial intelligence (AI) and the risk in health service. The application of AI will improve diagnostics, prevention, and treatment of patients, increasing cost efficiency and equality and equality in health services. For the challenge, there is no AI adoption in public sector, patients' privacy, patient autonomy rights become problems in AI applications. Implementation of AI is needed in the efficiency of health service management as well as making medical decisions. The challenge is facilitating early adoption and ongoing implementation in the health care system, and we consider some of the ethical problem lists faced by AI clinical application.
Assoc. Prof. Nasir Saeed(IEEE Senior Member)

Electrical Engineering at Northern Border University, Arar, KSA
Web: https://loop.frontiersin.org/people/964172/bio

Biography: Nasir Saeed, Senior Member of IEEE, received his Bachelors of Telecommunication degree from University of Engineering and Technology, Peshawar, Pakistan, in 2009 and received master degree in satellite navigation from Polito di Torino, Italy, in 2012. He received his Ph.D. degree in electronics and communication engineering from Hanyang University, Seoul, South Korea in 2015. He was an Assistant Professor at the Department of Electrical Engineering, Gandhara Institute of Science and IT, Peshawar, Pakistan from August 2015 to September 2016. Dr. Saeed worked as an assistant professor at IQRA National University, Peshawar, Pakistan from October 2017 to July 2017. He is currently an associate professor of electrical engineering at northern border university, Arar, KSA. His current areas of interest include cognitive radio networks, underwater and underground wireless communications, satellite communications, flying networks, dimensionality reduction, and localization.

Title: Internet of Underwater Things Challenges and Future Research Directions
Abstract: The Internet of Underwater Things technology can be established using various underwater wireless communications technologies, including acoustic, radio frequency (RF), magnetic induction, and optical. Each of these technologies has its pros and cons; for example, acoustic technology reaches longer distances but is bandwidth limited, while underwater optical wireless communications(UOWCs) can support higher data rates at the cost of short ranges. This talk will highlight opportunities and challenges faced by Internet of Underwater Things Technology and present future research directions.
Prof. Lei Zhang

Nanjing University of Information Science and Technology, China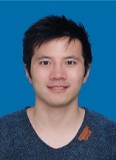 Biography: Zhang Lei, male, professor, graduated from the Physics Department of Cambridge University (Cavendish Laboratory). Research interests include material informatics, energy materials and photovoltaic materials, focusing on data-driven methods to study material science issues, combining first-principles calculation with data science to predict new photovoltaic materials, extracting scientific information and verifying it by experiments/simulations, and developing and using natural language processing and machine learning methods to apply them in the fields of materials, physics, chemistry and energy. Or more than 100 SCI papers were published or received, among which the first author or correspondent author published or received more than 80 SCI papers in journals such as Nano Energy and Advanced Functional Materials, many papers were selected as "highly cited papers" or "hot papers" of ESI, and 10 national invention patents were applied, which were funded by the National Natural Science Foundation of China, Jiangsu Natural Science Foundation, Nanjing Excellent Returned Overseas Students and other projects.

Title: Materials informatics: a case study on data-driven prediction of photovoltaic materials
Abstract: Data-driven techniques have received significant attentions in these years, including those for materials science, chemistry and physics. In this presentation, I will demonstrate the recent data-driven (materials informatics) and machine learning studies for emerging solar cell materials in our group. Various data-driven efforts for organic molecules the halide perovskite surfaces will be explained, including the high-throughput calculations and experiments, data mining, traditional machine learning and symbolic regression. In addition, the natural language processing approaches to construct the unsupervised machine learning model for inversely designing possible solar cell materials by automating the literature reading process will be discussed.
Updating......